Low Carb Dieting Myths
See on Scoop.it – 21st Century Integrative Medicine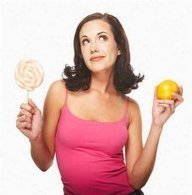 The myths about low carb dieting are traded freely among those who just don't know any better. I've tried to shine some light on these falsehoods here.
Asher Laub's insight:
Ketogenesis (or low carb) explained pretty clearly in layman's terms. Important to remind people that ketogenic diets are high in vegetables/fruits and fats, not protein and carbs. Protein and carb intake are usually moderate depending on a person's total caloric intake. The quality of fats and proteins (grass fed/organic) is critical to a successful ketogenic diet. The benefits are quite extraordinary if carbs are not working for yoy. It's sort of like a 2nd chance.
See on www.ketogenic-diet-resource.com